Cancer Patient-ing Like it's My JOB. Part 2 of 3: Exercise – Basically a Love Letter to Peloton
[This is Part #2 of a 3 part series — Part 1: Diet & Supplements – Green Juice, Birthday Cake and Lots of Pills; Part 2: Exercise – Basically a Love Letter to Peloton; Part 3: Misc. "Alternative" Items  – Oh, That's Just Mom's Sound Healer]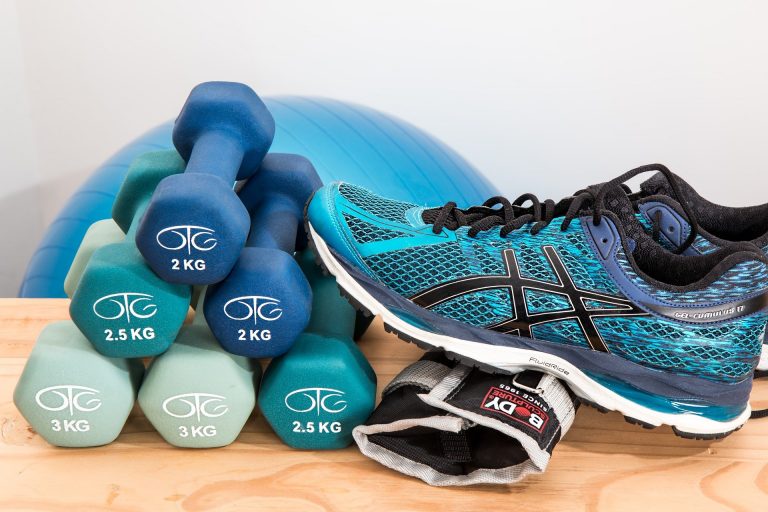 PART II: Exercise – Basically a Love Letter to Peloton
Please see my important disclaimers discussed in Part 1, which apply here, too. 
Exercise has been an important part of my life for as long as I can remember. After I got sick, the inability to work up a sweat and get that endorphin high was a huge loss for me – physically and mentally. After I got off the supplemental O2 and started building back my strength, I tried to return to the gym, but I wasn't comfortable there anymore. Luckily, by 2016 I discovered Peloton.
Today, and for years now, I use my Peloton almost every day – not always the bike, sometimes it's a strength or yoga day instead. Having the ability to exercise in the privacy of my home, on my schedule, has made a huge difference in my personal health and wellness. 
Of course, there are lots of alternatives out there now. I believe movement is medicine, and a critical element in anyone's care plan. But, there's no one- size- fits- all solution. As I emphasized in my disclaimers, I fully appreciate that I have a great deal of privilege, and Peloton isn't an option for many (although, just fyi, their $12/mo app. is what I relied on for 2 years before investing in their bike, and it is a good, more budget conscious option). I'm not suggesting everyone make Peloton their solution as it is for me. However, since I get asked all the time about my Peloton "addiction," I thought it would be worthwhile to share my tips:
One of the things that makes Peloton "sticky" is the community. There are endless Peloton-related groups on Facebook. The general "Official Peloton Member Page" (aka OPP") is a free-for-all with lots of trolls, so I suggest avoiding that. But there are many other great ones. Every instructor has a group, and then there are groups devoted to every possible interest (e.g. Moms of Peloton, Physicians of Peloton, Lawyers, XXL tribe, Outdoor riders, App only members, Underwater basket weavers of Peloton, etc. etc.)

If you are into metrics and/or outdoor riding, you will probably like PowerZone training. Be sure to take Matt Wilpers' Intro to PZ class and get the zones set up on your tablet. The PZ Pack FB group runs constant PZ challenges, which are very popular. 

If you're interested in staying up to date on all the latest news in the Peloton world, the Clip Out podcast is a great resource (plus, they featured yours truly on episode #99, so how could you not be a fan?).

The Hard Core on the Floor FB group publishes a great strength class calendar every month that I find really helpful to combat decision fatigue when picking from amongst thousands of class options.

People always ask "who are the best instructors?" They are all good, but as at any gym, different people prefer different instructor styles. There used to be so few instructors I could give feedback about each of them. Today, the instructor team has grown exponentially, and that would be impossible. Instead, here's a snapshot of a few:

Robin Arzon – she's Peloton's head instructor, a professional and always good for a challenging workout.

Matt Wilpers – known for his PZ training, road riders flock to his classes. (Other PZ instructors include Denis Morton who usually has better music than Matt, Christine D'Ercole who races professionally, and Olivia Amato whose nickname is the tiny assassin)

Cody Rigsby – I take his classes when I want to get a workout in, but I'm dragging my feet. He's entertaining and makes class fun.

Jess King – Similar to Cody, Jess K is a character. Sometimes her schtick is a bit much for me, but I go to her classes when I'm in a rut and need something different.

Emma Lovewell – Emma seems down to earth and puts out reliably solid classes. As a former DJ, her music is good. She's also known for her core strength classes.

Jess Sims – Super friendly and funny, but tough. I love Jess Sims' strength and bootcamp classes.

Callie Gulickson – a newer strength instructor I'm enjoying. A great alternative to Jess Sims if I'm looking for a fun strength workout.

Jenn Sherman (aka JSS) – her fans tend to be Gen Xers that love her music.

Alex Toussaint – his fans tend to be Millenials and Gen Zs that love his music.

Kristin McGee – a great yoga instructor (I enjoy almost all the yoga instructors, but she's my favorite). 
I could keep going, but this post would never end. Bottom line? I found that both my tastes and the instructors themselves evolve and change. Try every instructor at least twice before writing them off. 
Take advantage of the Peloton digital membership that includes all sorts of classes. If you have a TV nearby, you can cast your bike or phone screen over to that and set up a mat to do a floor workout super easily (or just view them from your device). If you're traveling and worried about connectivity, use the "preload" feature so you can play the classes with minimal wifi or cell service.
Research indicates that exercise is beneficial for cancer patients. I know I feel better when I have a well balanced and moderate routine incorporating cardio, strength and stretching. For me, exercise is a non-negotiable part of life as a cancer patient and Peloton is the most effective tool I have to achieve that (if you want to join me there, I'm #LungStrongLisa; if you'd like a referral code to save $100, message me here). I hope you find something that works as well for you.