Catching Up With Team Lisa: SF Walk, Stanford Football and Breathe Ride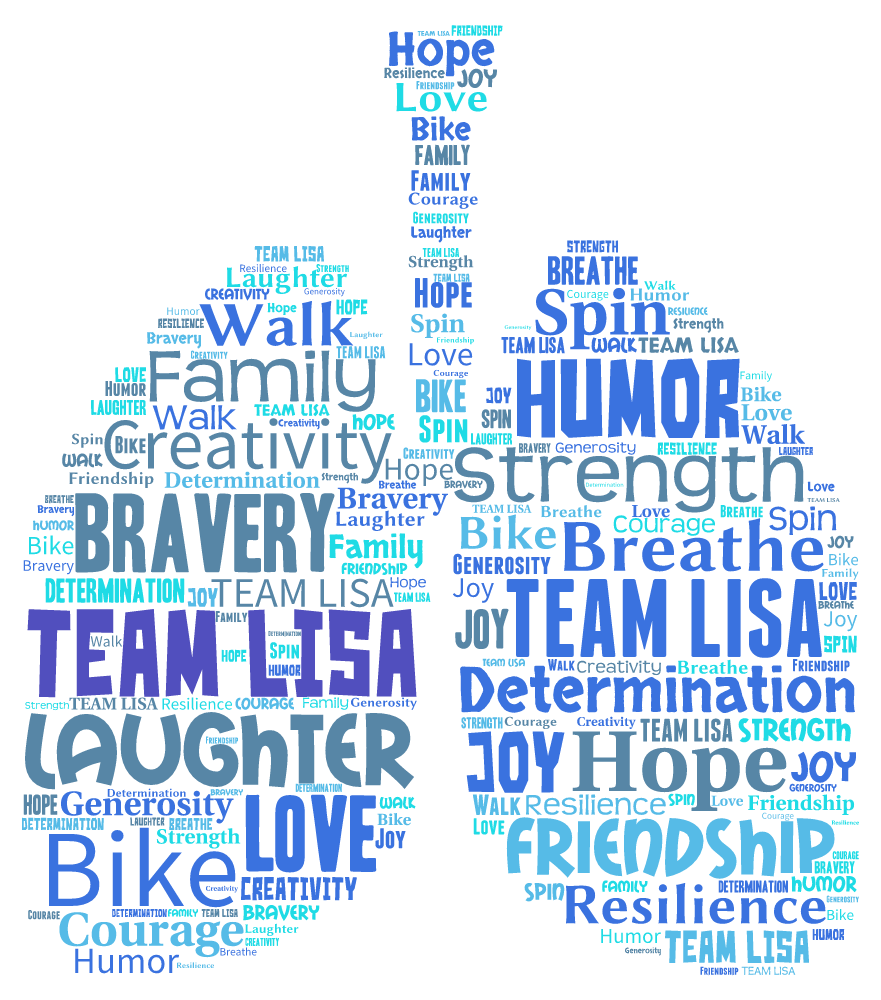 [by Eric]
It's been a busy stretch for Team Lisa. Let's catch up on the recent activity.
San Francisco Walk
A month ago, we participated in the Bonnie Addario Lung Cancer Foundations 6th Annual Your Next Step is the Cure San Francisco, CA 5K. 20 supporters and one dog enthusiastically walked 5 kilometers to cheer on Lisa. Alexa Morris made the T-shirts with a Team Lisa design that we're all wearing. Thanks to your support, Team Lisa raised over $5,000 for the Addario Foundation. My photo album.
Stanford Football
Chris Draft, a pro football player and Stanford alum, lost his wife to lung cancer. He created Team Draft to help raise awareness about lung cancer; specifically to "change the face of lung cancer" by showing lung cancer victims/survivors in a new light. Part of his outreach efforts is to take small groups of lung cancer patients to sporting events.
Paul Kalanithi, Molly Golbon, Andrea Gudmundsson, Lisa and I joined Chris Draft for the Stanford-Washington State football game. Thank you to Chris Draft and his crew for their generosity. My photo album.
Breathe Ride
As another fund-raiser for the Addario Foundation, Lisa organized a special indoor cycling class led by two master instructors, Bunky Webb and Buddy Macuha. We had a great turnout at the ride, and many of the people made substantial (and in some cases extraordinary) efforts to be there, which meant a lot to us. In total, we raised about $3,000. It was fantastic to see Lisa back on an indoor cycling bike! Many thanks to Bunky, Buddy and the Bay Club Santa Clara for their generous support. My photo album.
At the ride, Lisa gave a short introduction about her story and her goal for the ride. Please take 2 minutes to watch this inspiring video: