Team Lisa at the San Francisco 'Fight for Air Climb'
[Eric at the blog again…]
This weekend, Team Lisa Goldman participated at the San Francisco "Fight for Air Climb," run by the American Lung Association. Longtime friend Lara Williams was team leader. The team page. Lara sent us the following report:
Event was great! Super-fun, and easier than I had thought it would be. (I was told to ballpark 15-25 minutes of climbing, but I was done in 12 and change.)

Overall summary: We had 8 team members, raised over $2K, and all 8 completed the climb at a good clip (in fact, based on preliminary results I think we have 2 men in the top 100 and 2 women in the next 50, making 4 in the top 150 overall (out of 1,000+ people)). Everyone seemed to have a good time, and the post-event celebration was super: egg casseroles, sparkling wine, orange juice, muffins – not to mention firefighters everywhere you look.
The team results:

A team photo: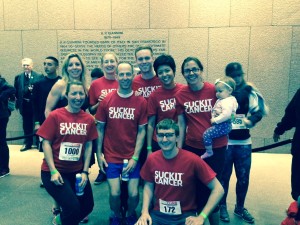 Many thanks to my former student Victoria for making the customized team shirts: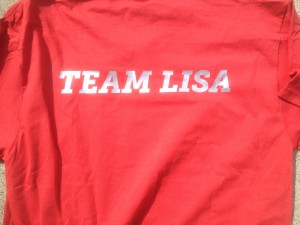 A couple of weeks ago, there was a Fight for Air Climb in Milwaukee. Longtime family friend Heather put together a Team Lisa at that event too: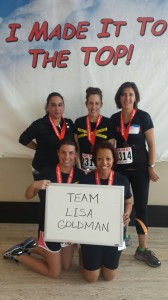 These efforts mean so much to us. Thanks to all of the Team Lisa participants and supporters at these events.