Look Snazzy While You Support Lung Cancer Research
In the winter of 2012, Dina saw a heart wrenching SPCA advertisement on TV and she decided she wanted to help the animals. After failing to earn much through her weekly chores, she asked if she could sell her art to raise funds. We thought that was a great idea and we helped her open a store at Zazzle called DinasDesigns.
Zazzle requires a seller to accumulate at least $50 before cashing out, so our plan was to have Dina make her donation upon crossing that threshold. Of course, she finally crossed the $50 mark during the 2013 holiday season, just as my health issues were escalating, so the project was tabled for a bit. But, in May, we were finally able to follow through.
On May 18 we went to the Humane Society of the Silicon Valley. It was a beautiful facility. Dina and Jacob got to visit with a few of the animals, and then Dina proudly handed over her $100 cash donation. I promised pictures, and here I am belatedly keeping my promise!: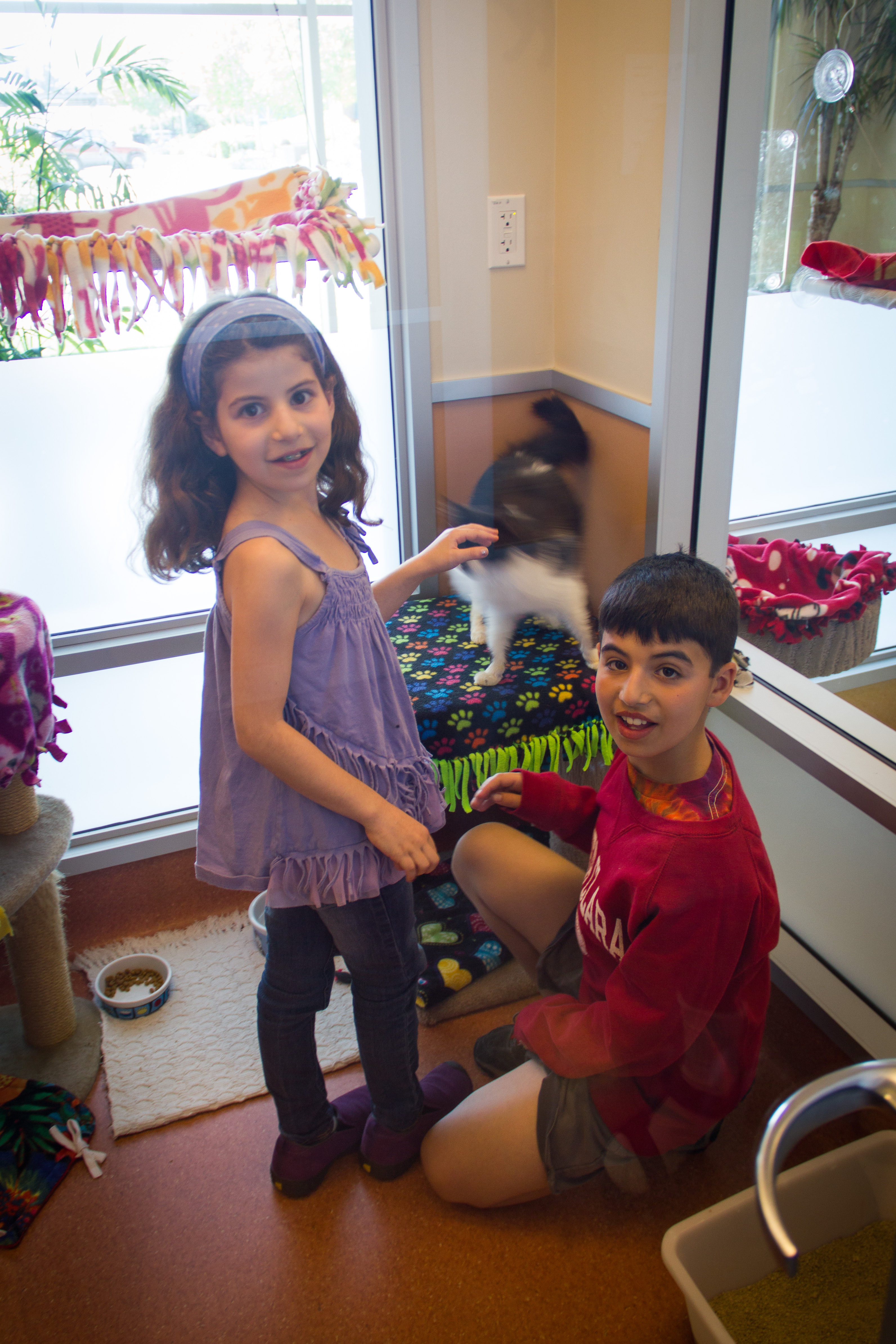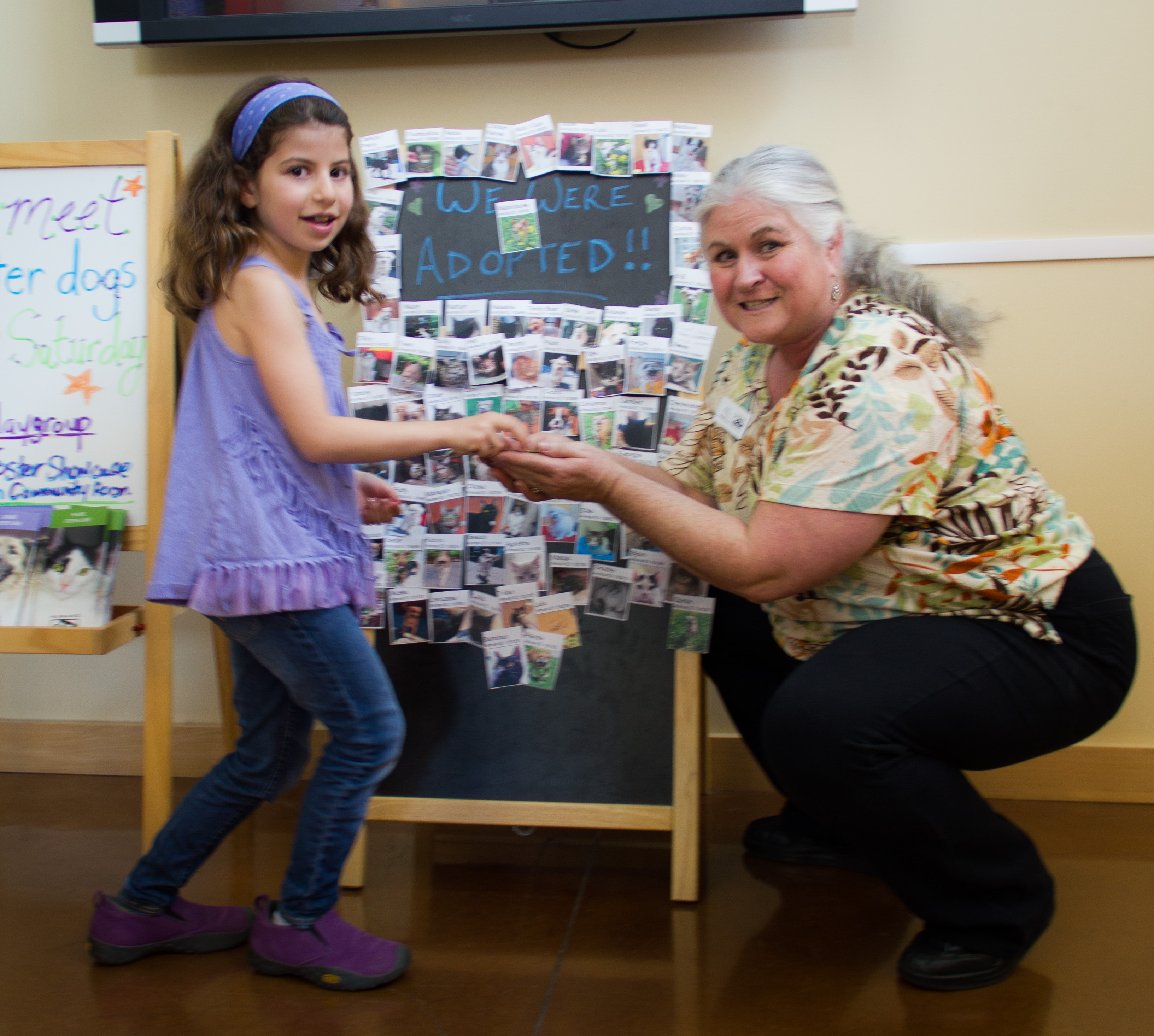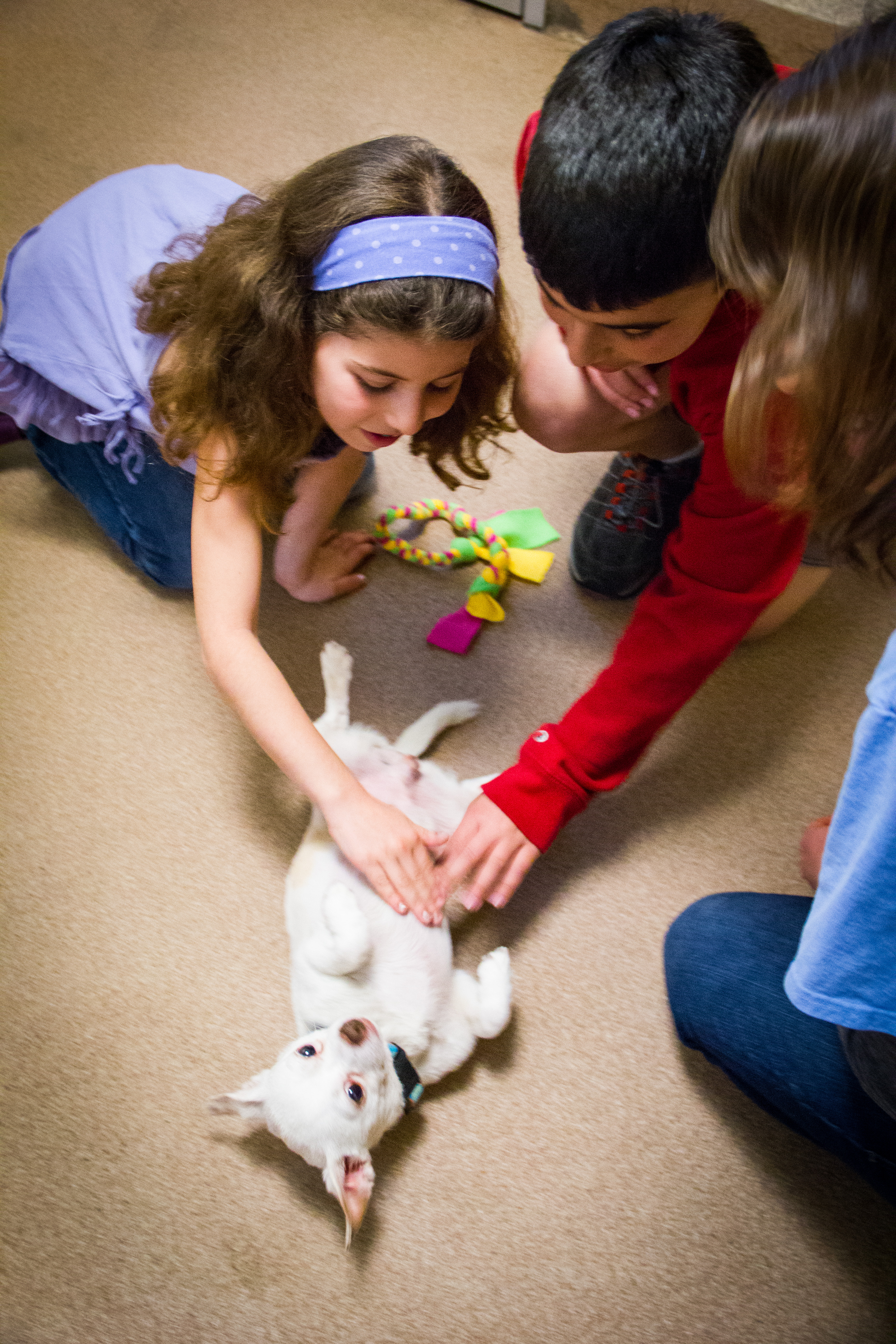 Thank you so much to those who patronized Dina's Zazzle store. You made one little girl and a lot of animals very happy. We will keep Dina's store open, and occasionally add to it, and Jacob now wants in on the project. He has just launched JacobJewels. However, both kids now wish their profits to be donated to a lung cancer charity. Additionally, after my "Lungs. They're Right Under Your Boobs!" post, I received several requests for items with that and the "#SaveTheLuLus" slogans. So, I have created yet a third store, EveryBreathITake, just for the lung cancer related products (note: due to use of the word "boobs" you must adjust the Content Filter found in the left column of the store to "moderate" in order to see some products). Our share of the money earned from any of these three stores will be donated to the Bonnie Addario Lung Cancer Foundation.
Zazzle's full retail prices are a little high, but their products are very nice and they run sales all the time, especially during the holiday season — always check for coupon codes! Also, if you think you might be ordering more than 1x/year, I've found the Zazzle Black program which offers free shipping for a flat $10/yr rate worthwhile. Finally, I take requests! I've created a pretty big selection of items, but if you like different Dina or Jacob art or would like to see it on different products, just let me know and I'll happily create the exact art/product combination that you want (you can see the complete set of art options at Flickr: Dina Art, Jacob Art), and I can also do more with the lung cancer slogan products. I think these items arguably qualify as "Black Friday," "Small Business Saturday," "Cyber Monday," AND "Give back Tuesday" — so you're pretty well covered. Happy holiday shopping!