A Light for Marisa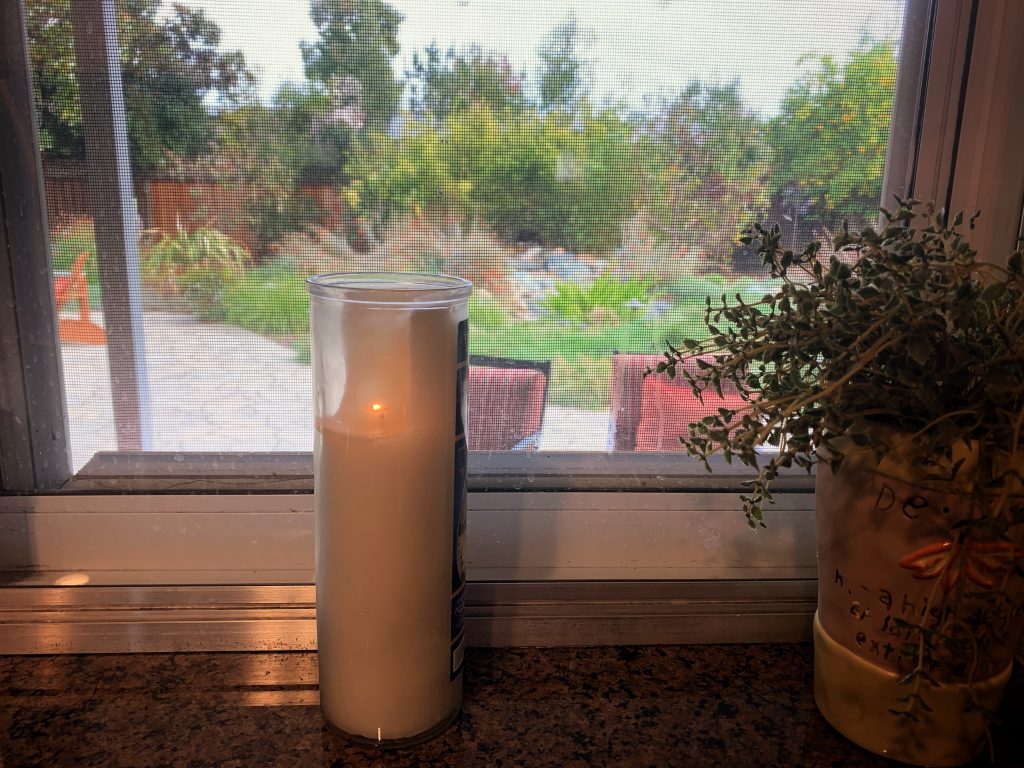 When one of my friends is nearing the end, I shift into a dualistic state of being. Even as I go on with my daily life, I think of that person constantly, checking in, touching base with common friends who are also circling, refreshing my messages as I wait for the news I dread, but know I must face. 
I was in this state as I wrote my last blog post with good news about my own scans, while simultaneously texting with my friend Marisa, who was leaving the hospital for the final time. Marisa died at home in the arms of her loved ones on Tuesday morning. 
I met Marisa after she was diagnosed in 2015. She came as a pair with her sister Jess, and I fell in love with both of them. Together, Marisa and Jess jumped into our ROS1der community with remarkable enthusiasm, becoming key players in our advocacy work. Marisa was smart and capable with an adorable dimpled smile which I can see in my mind's eye whenever I think of her. In her too short 34 years, she spread so much good, as a legislative staffer for Congressman Yarmuth, as a lung cancer advocate, as a yogi, as an exceptional tia/aunt, as a sister, daughter, partner and friend. I cannot begin to do her justice here.
After I found out the news on Tuesday, I felt sick with loss. It always surprises me how the finality of death still packs a punch, no matter how much I know it's coming, no matter how hard I brace. The last few exchanges I had with Marisa, she shared her fear of dying, of the pain she'd leave with her loved ones in her wake, and of what might be waiting for her (or not) on the other side. Her fear was palpable and raw. I did what I could to reassure her, by acknowledging her fear, honoring it and also sharing things that have helped me when I contemplate my mortality. I don't think it helped much. And so, when I finally heard the news, I felt compelled to still try to help her. I dug out a 7 day Yahrzeit candle we've had in the garage for several years, and I lit it for Marisa, to try to help light her way.
I set the candle on our kitchen counter and then I had to head out to an appointment. I had hours to myself, running errands, being in the regular world, but not, wandering through stores and crowds, seeing empty spaces everywhere: Gail, Stuart, Molly, Kelly, Lizzy, Chris, Erin, Jennifer, Paul, Kim, Lesley, so many others, and now, …. Marisa. Do others see all the empty spaces? Sometimes I feel most alone when I'm out among others who do not see what I see. 
I called my mom, my friend Erin and my cousin to talk about it, but I couldn't get the words out. So I held them in, like a secret. 
My kids haven't asked why there's a candle that's been burning in our kitchen for 2 days now. I'm guessing they suspect my secret. It burns in the background as we watch TV together, as we prepare for Thanksgiving, as we proceed with living. I ignited it to light a path for Marisa, but I realize now, it's lighting a path for me, too.